Felici, Contenti e Sottotitolati
Felici, Contenti e Sottotitolati (Happy and Subtitled Ever After) is an animated short film that aims to raise awareness on content accessibility. The advantages of using subtitles are shown through the reimagination of a typical fairy tale.
I was mainly involved in the modeling, animation and rendering process, building and texturing every set and character based on the illustrations.

Role: Concept, Animation, Lighting
Team: Alessia Arosio, Pietro Martina, Marco Perico
Voice acting: Andrea Piovan



MuVi is an international festival about synesthesia and visual music. For its 6th edition (MuVi6) we were asked to develop a title sequence, based on a song of our choice. We chose to realize a 3D animation, where a myriad of edgy shapes, move in rhythm with the music, towards one specific point, ending up joining together to form a giant number "6".

Role: Concept, Animation, Lighting, Post-processing
Team: Alessia Arosio



Confidential is a three part 3D animated series, distribueted through Instagram, that tells the story of the finding of a strange creature. The creature was sculpted, animated and rendered in Blender.



Here are some more images of the creature.
Sunday is a narrative driven puzzle game, where you play as Daniel, a man that wakes up at the sound of the doorbell. His memories are confused. He doesn't remember why he's sleeping in the middle of the day and he has no idea who might be at the door. What is even stranger is that, when he opens the front door, this leads him back into his bedroom. He quickly realizes that he's stuck in a loop inside his house.
On this project I first developed the main concept and then wrote the entire story of the game. Being the only designer on the team, I then worked on designing the environments, building them in Blender and bringing them in Unity. This also involved texturing every asset and lighting every scene.
The game can be downloaded from itch.io.

Role: Concept, Writing, Modeling, Environments, Texturing, Lighting
Programmers: Niccolò Cappellini, Francesco Carratta, Stefano D'Ambra, Andrea Marras



Soli is a 17 minutes short film that tells the story of some people who have lost the habit of communicating and staying together, developed during Italy's 2020 first lockdown.
Made in 3D with Blender, I was responsable for every step of the creative process, from pre-production (writing, storyboarding, concept art), to production (modeling, shading, retopology, animation, directing, lighting) and post-production (editing, sound, color correction).
Here's a trailer, the full lenght short film and a detailed report of the work are available on the project website.

Role: Writing, Direction, Modeling, Animation, Environments, Lighting, Editing, Sound Design
Team: Gianluca Locatelli, Filippo Testa


During the course of a five days workshop, we were asked to realize a short video targeted towards young teenagers. We came up with an animated short that aims to raise awareness on mental health, through a visual metaphor.
After coming up with the concept and drawing the storyboard, I realized the environment and the lighting for the forest in 3D with Blender. The 2D animated fireflies and the 3D background come together thanks to the lighting, driven by the 2D characters, but rendered in the 3D environment.

Role: Concept, Direction, Modeling, Environment, Lighting
Team: Alessia Arosio, Emanuele Coppo, Gianluca Locatelli, Enrico Monasteri, Filippo Testa



La dignità delle piramidi (The dignity of pyramids) is a short booklet that collects some reflections on the work of Bernd and Hilla Becher, two of the most influential photographer of the 20th century. In the second part of the book the photographs are organized into categories of buildings (typologies), following the duo's distinctive archival structure.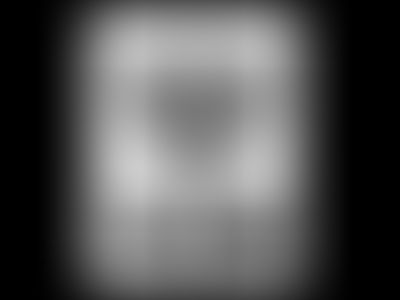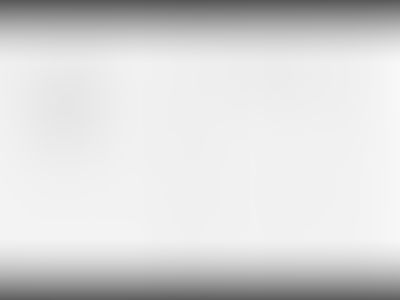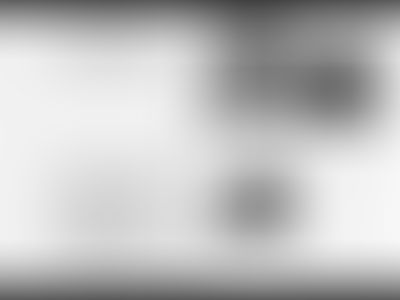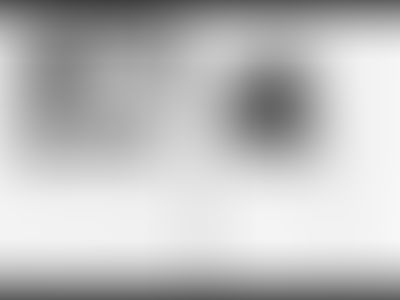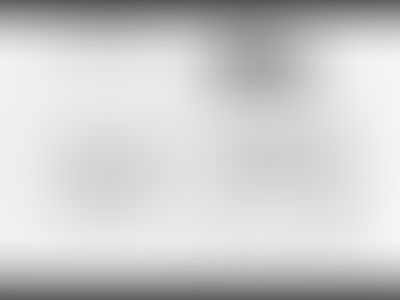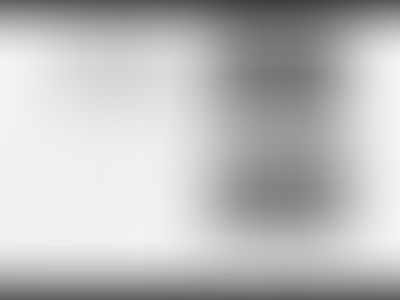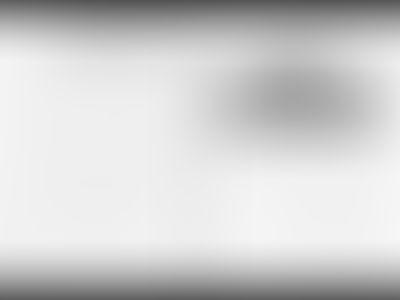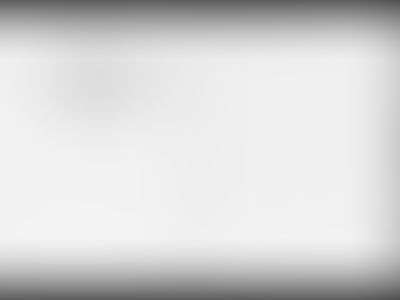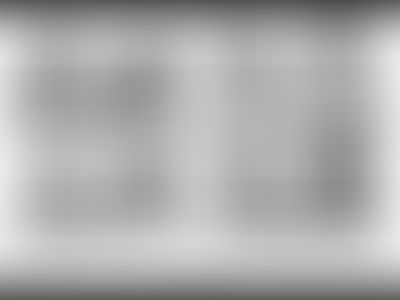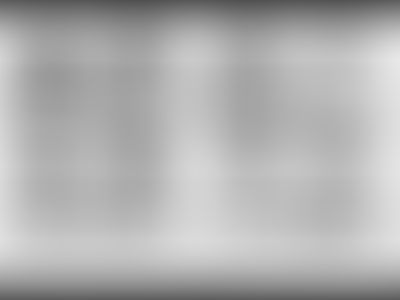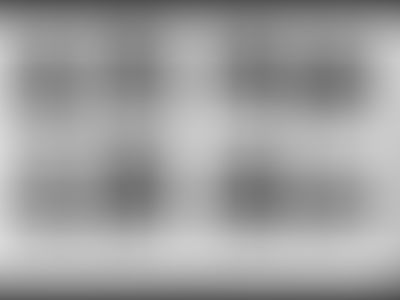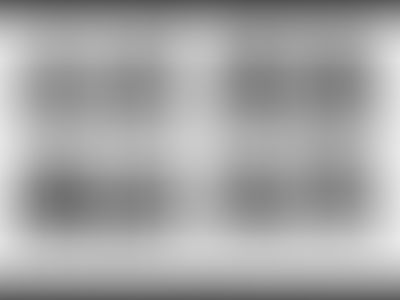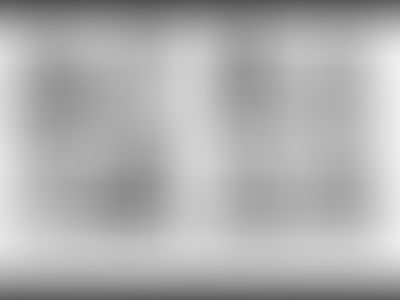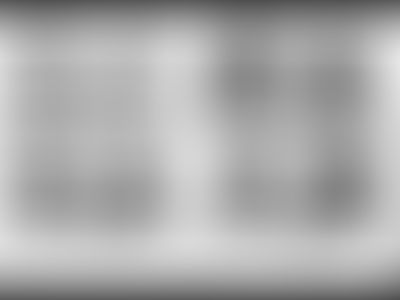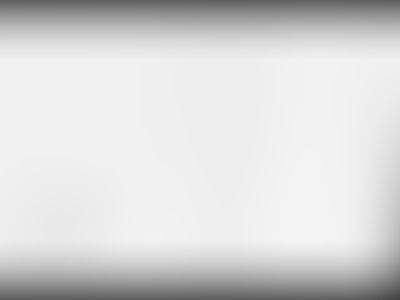 Schandefreudemetertest is an interactive experience that takes place thanks to a machine, consisting of six screens, an eye-tracker and a printer. The experience resembles a scientific test, whose purpose is to make people think about human morbidity and especially about the concept of schadenfreude (the pleasure driven by others' misfortunes), in its multiple emotional and social implications.
The volunteer rests his chin on a special support and watches a series of videos on the screens, one of which concerns the death of one or more people. If the attention lingers long enough on the violent video, another screen will start broadcasting death videos and so on. The eye-tracker records the subject's attention shifts and returns a printed report, where a graph and other data, illustrate the result of the test.
To learn more, visit the project's website geistlab.de, or the Instagram page @geist.lab.

The project was featured on speculativeedu.eu and exhibited at Triennale Milano.

Role: Graphic Design, Copywriting, Video Production, Web Design
Team: Alessia Arosio, Emanuele Coppo, Enrico Monasteri, Filippo Testa
Model: Veronica Pizzi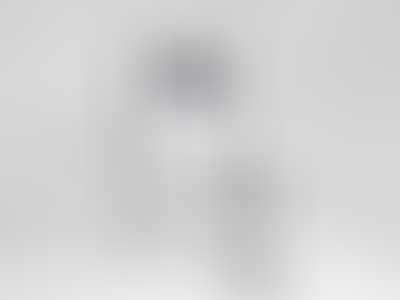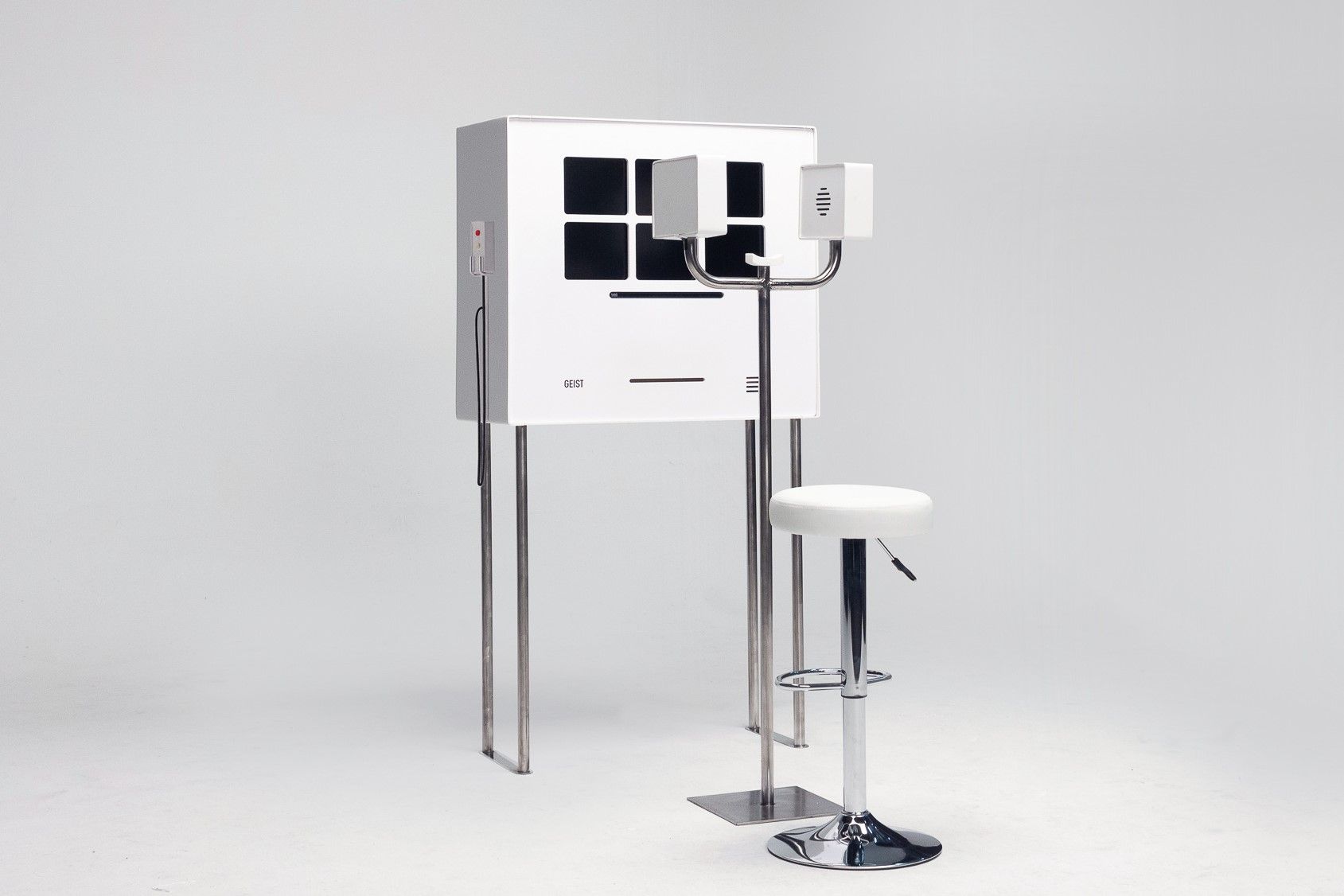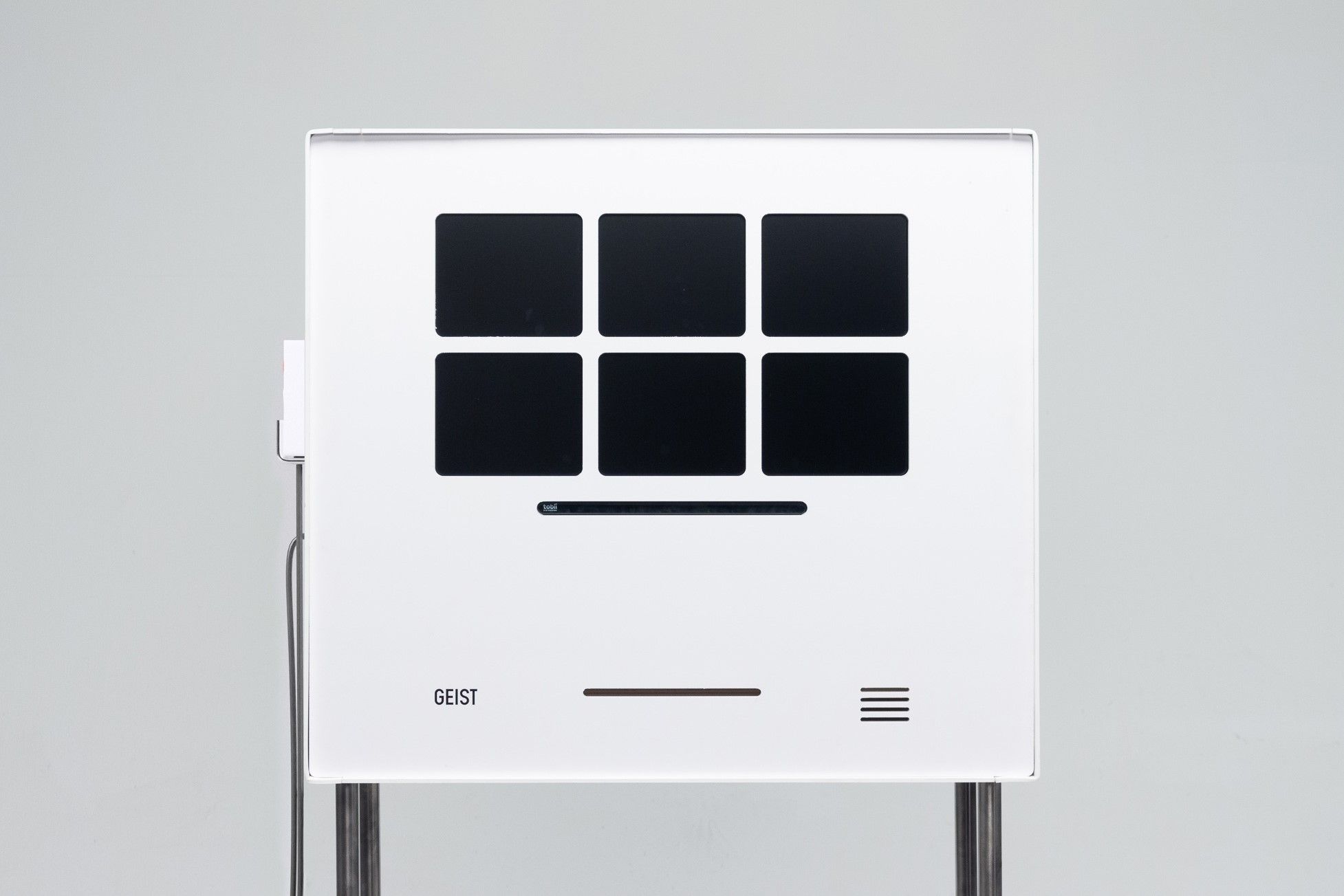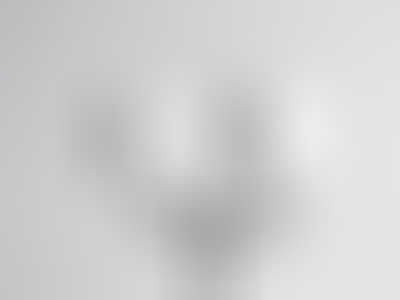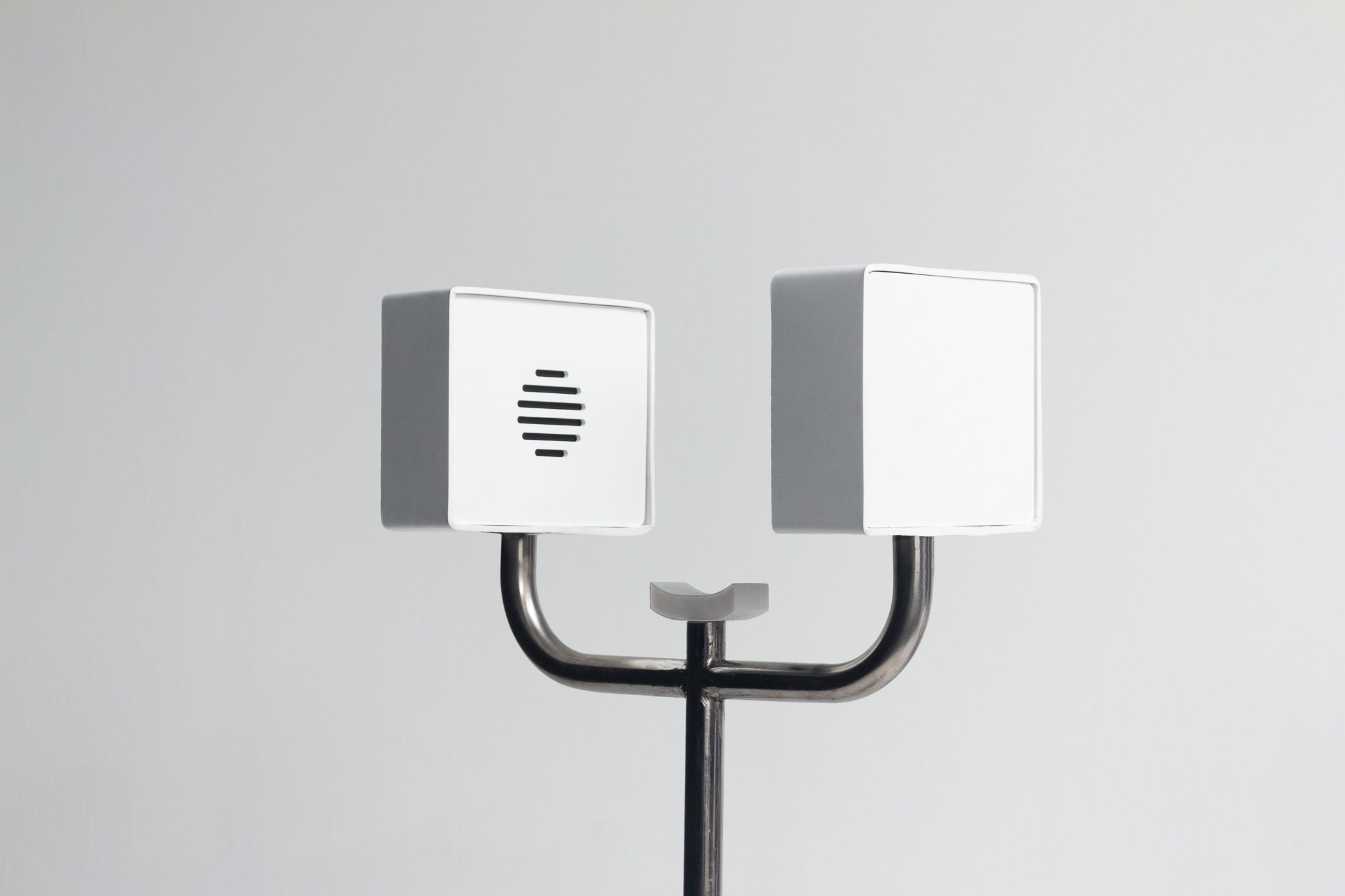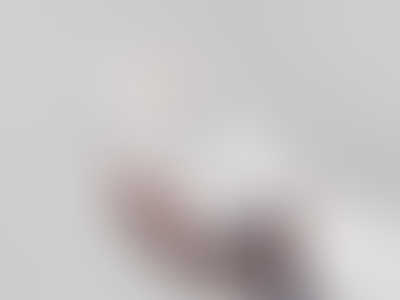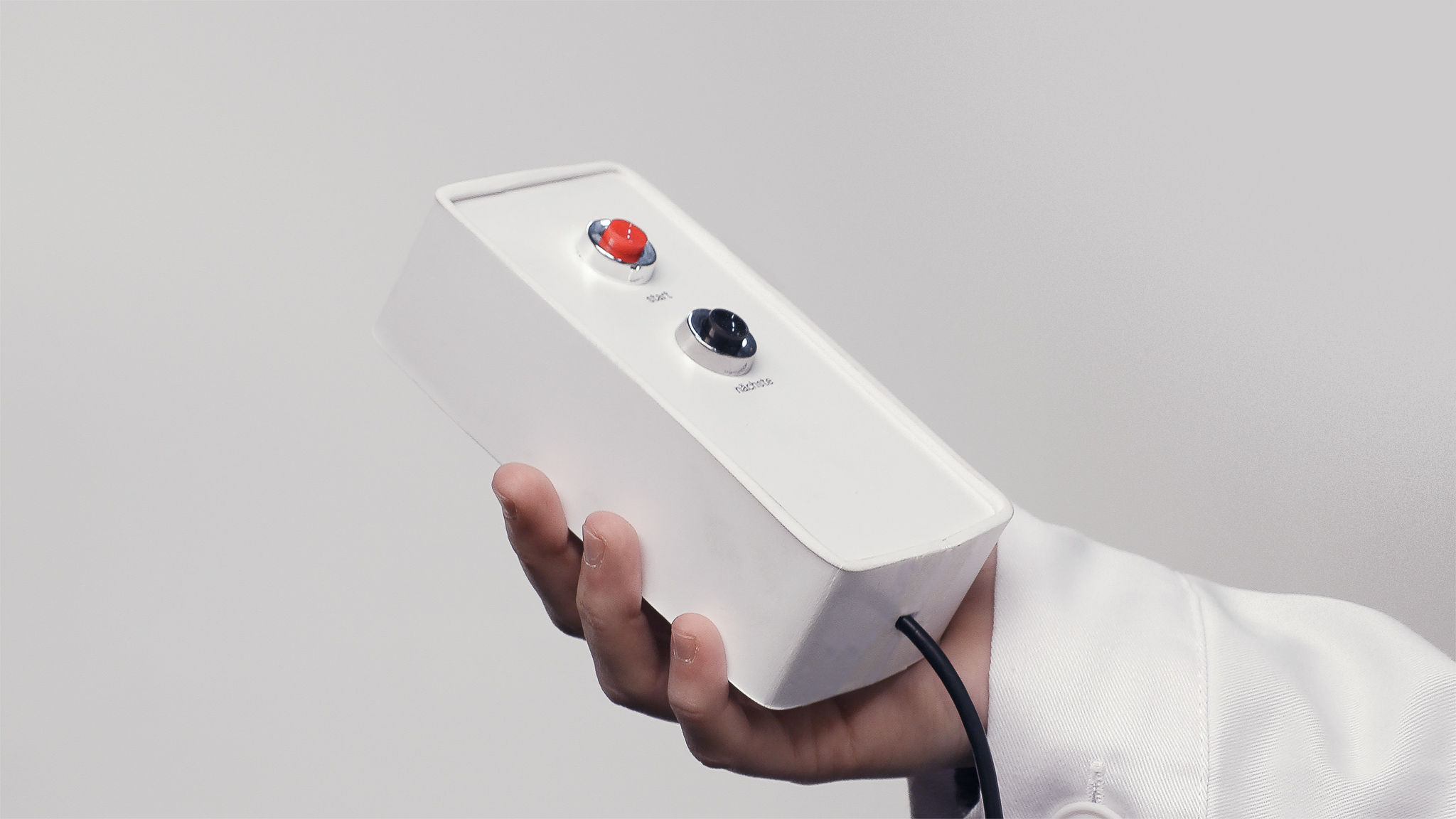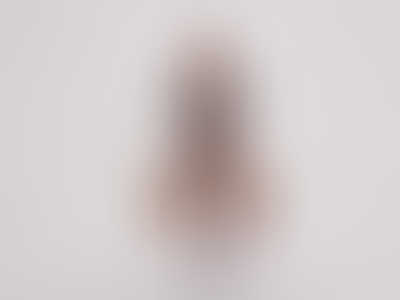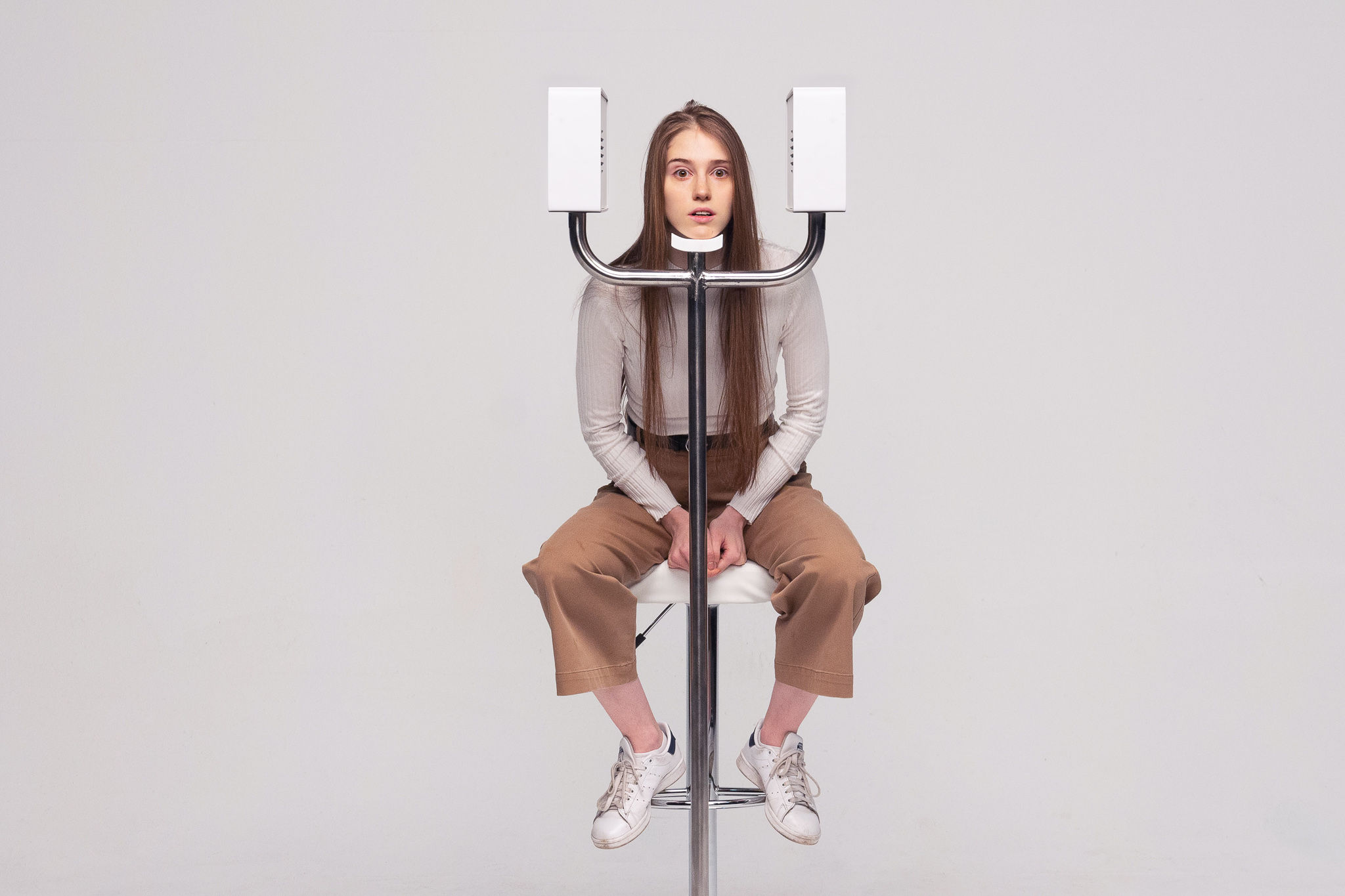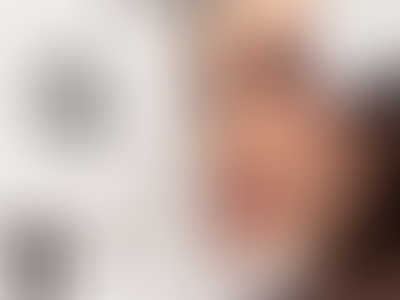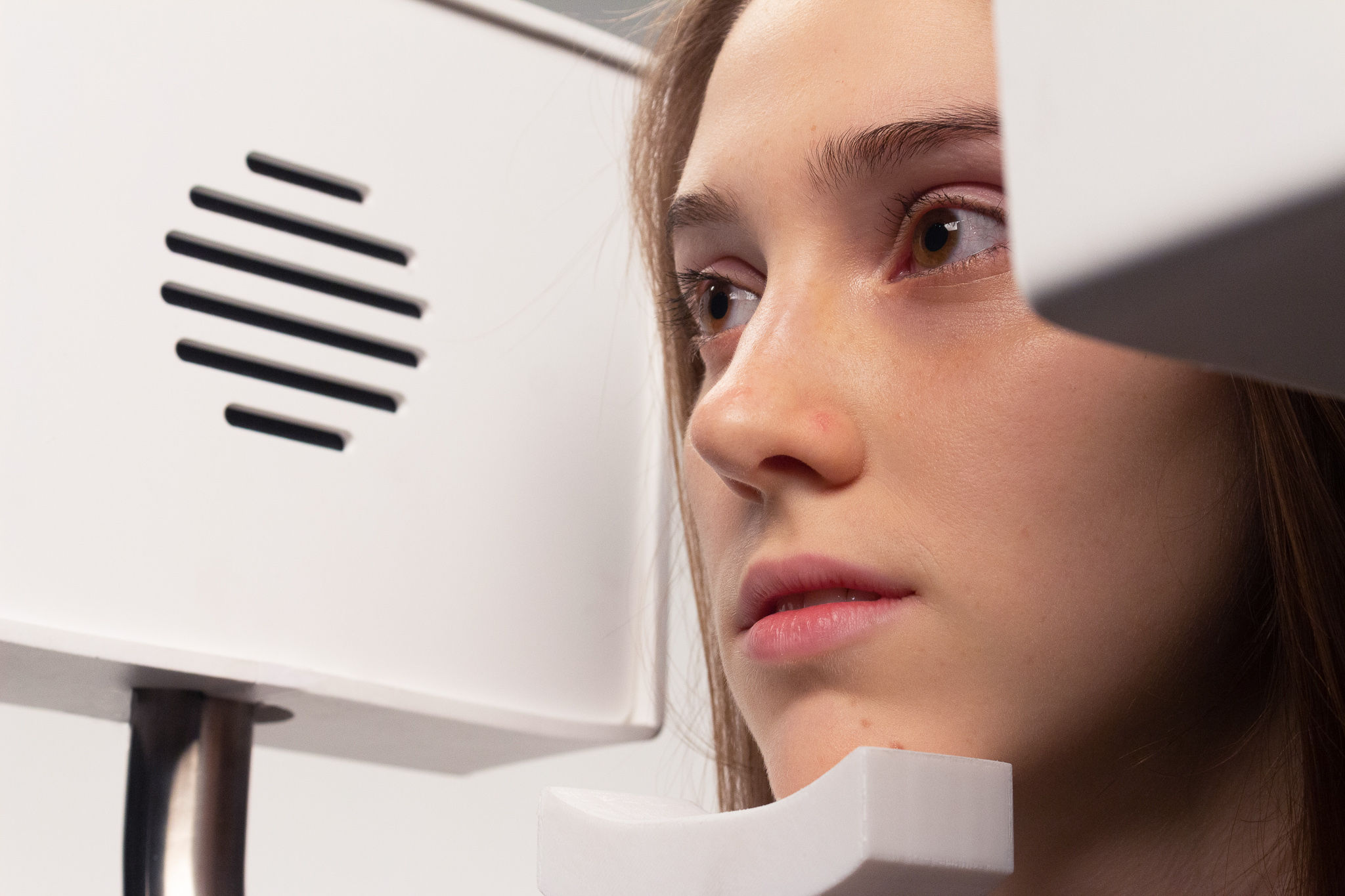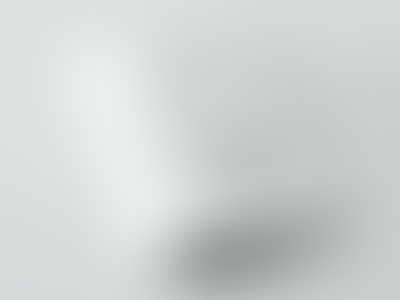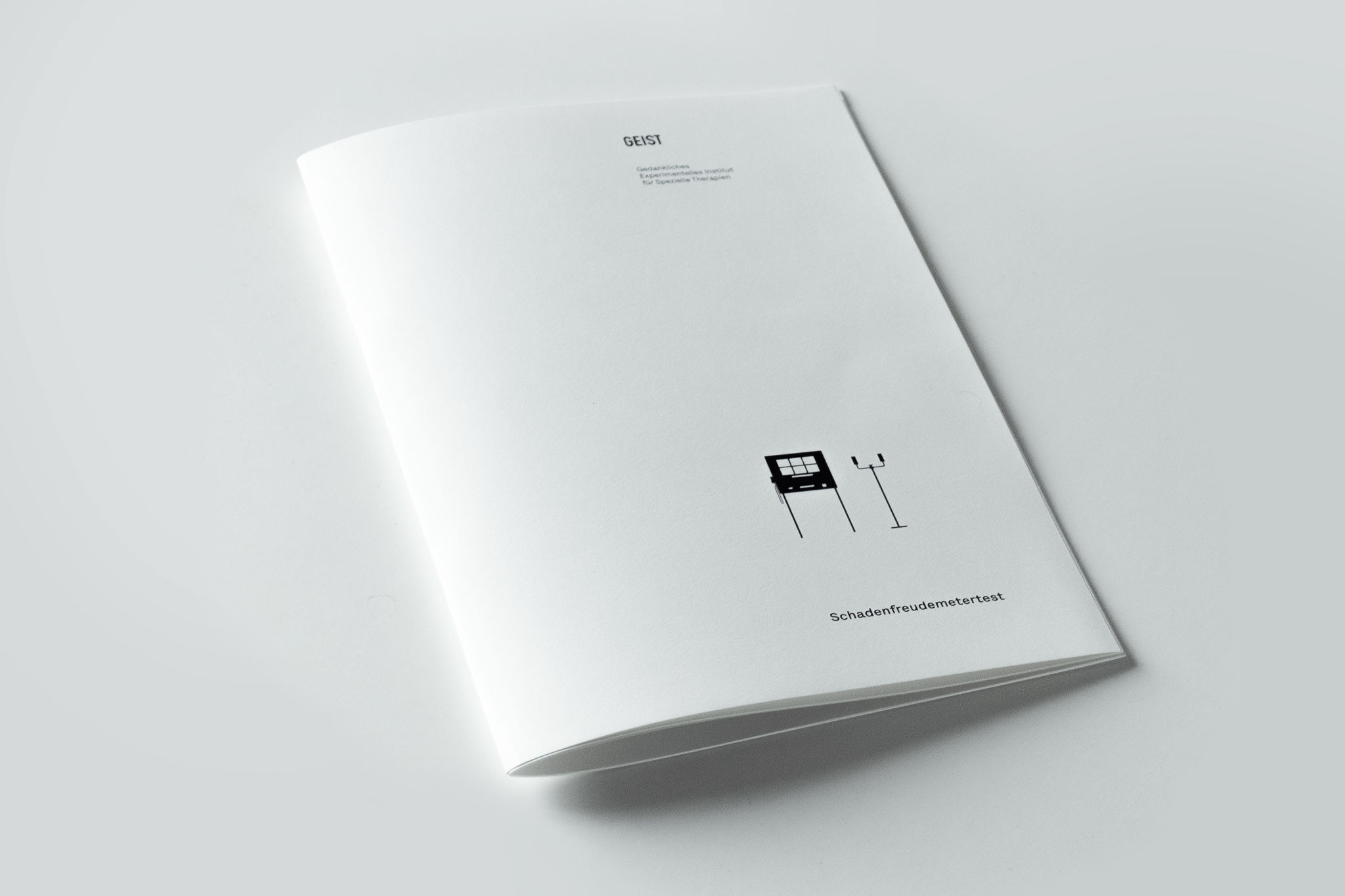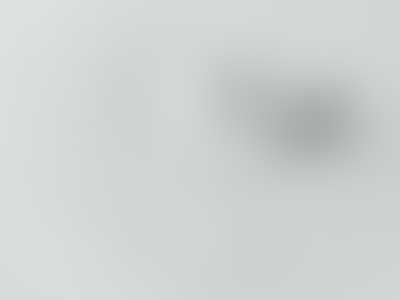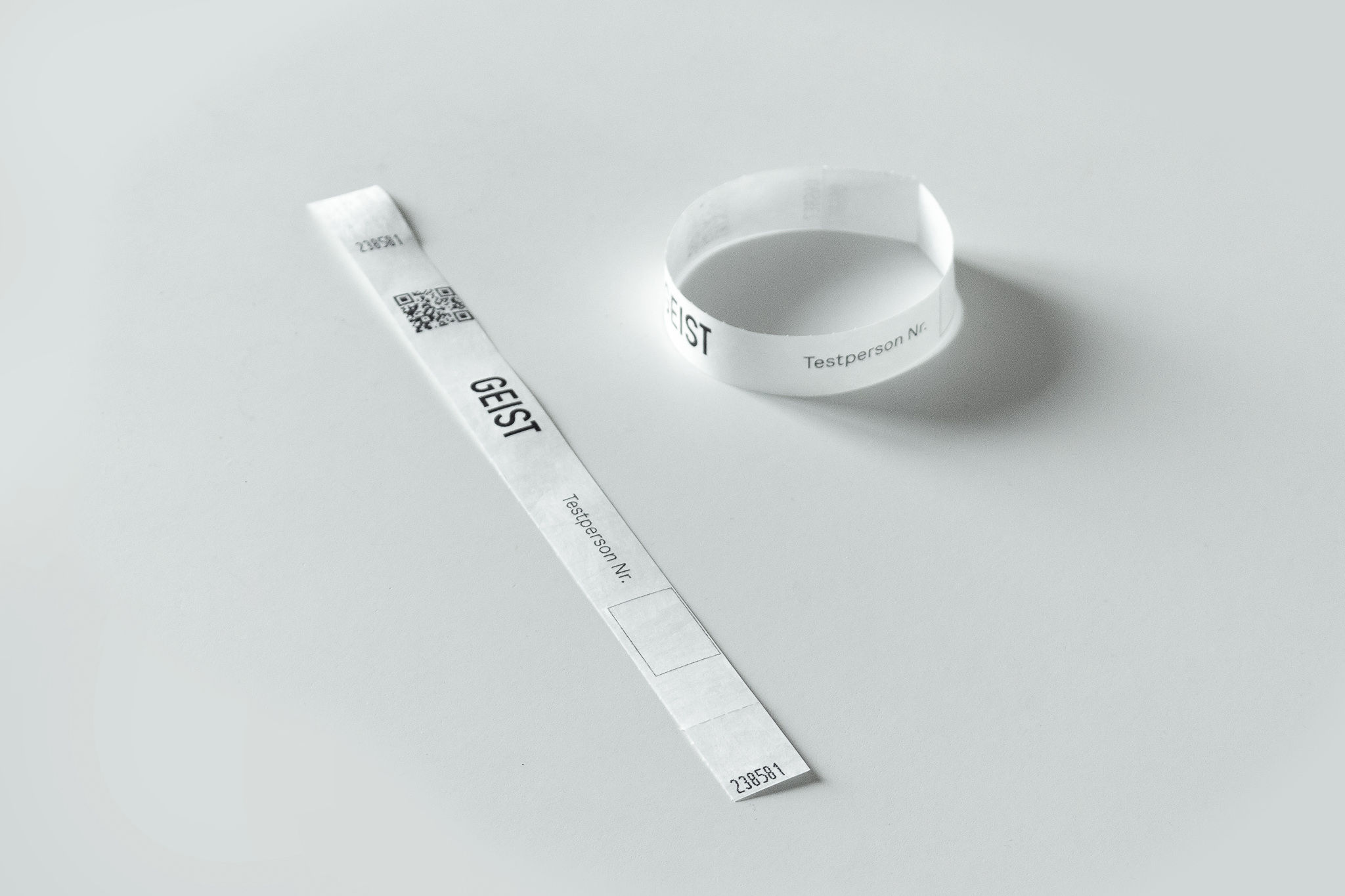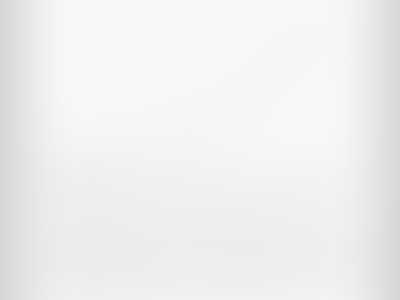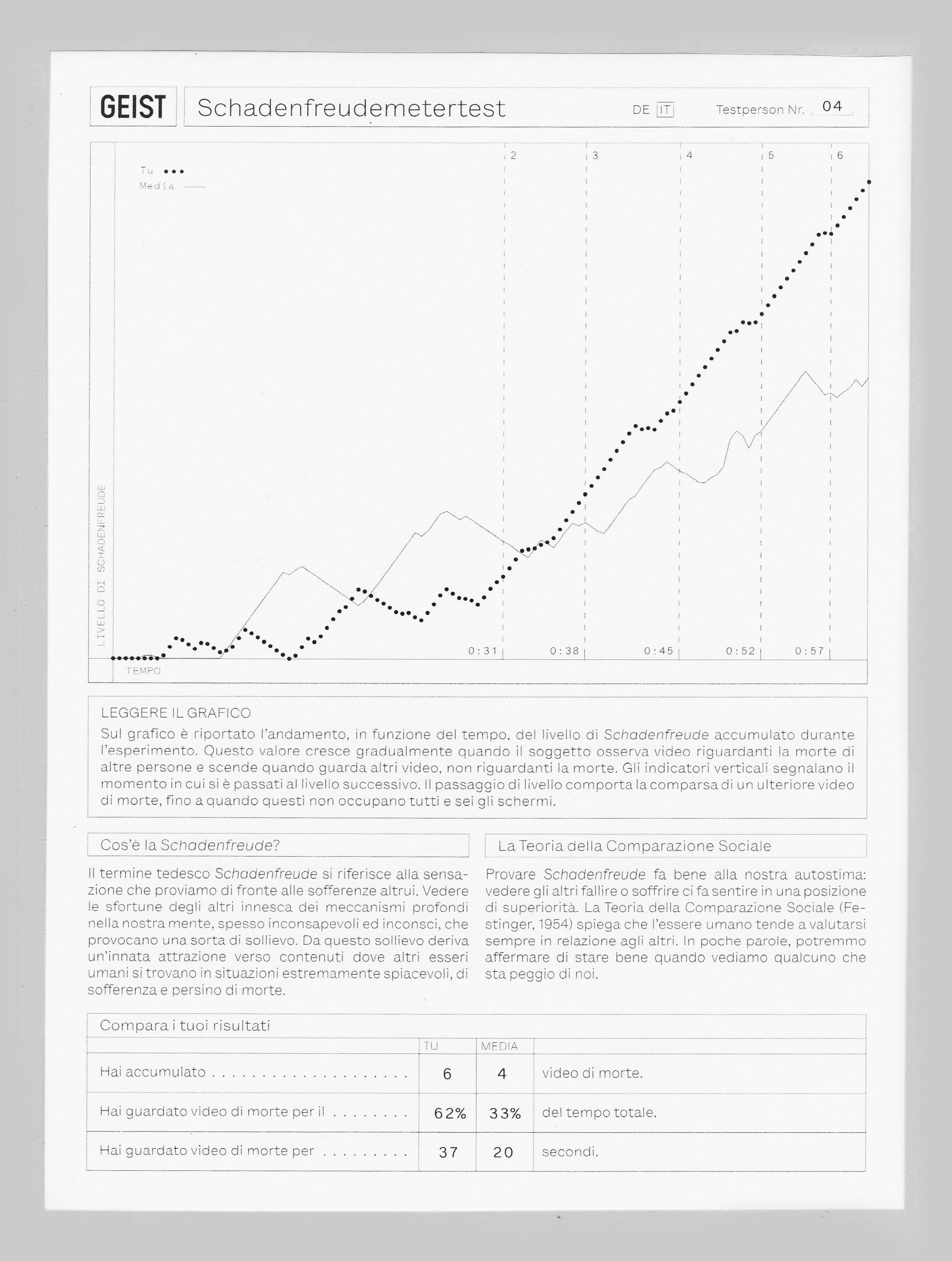 We were asked to develop a new visual identity for Villa Necchi Campiglio, a 1930s modern villa-museum in the heart of Milan. Everything started with the trademark, inspired by the strong and geometric shapes of the architecture, designed by Piero Portaluppi. Then we evolved the original idea into a series of artifacts (stationery, merchandise, wayfinding, website) to generate a complete system.
As part of the promotional campaign, we realized a series of short videos, each dedicated to a particular section of the villa.

Role: Graphic Design, Video Concept, Video Direction, Video Editing
Team: Alessia Arosio, Camilla Baldi, Emanuele Coppo, Filippo Testa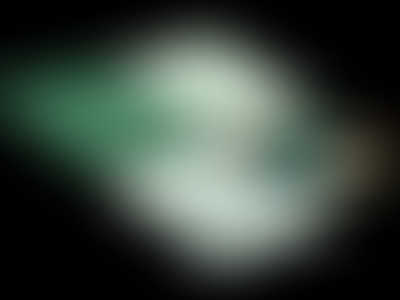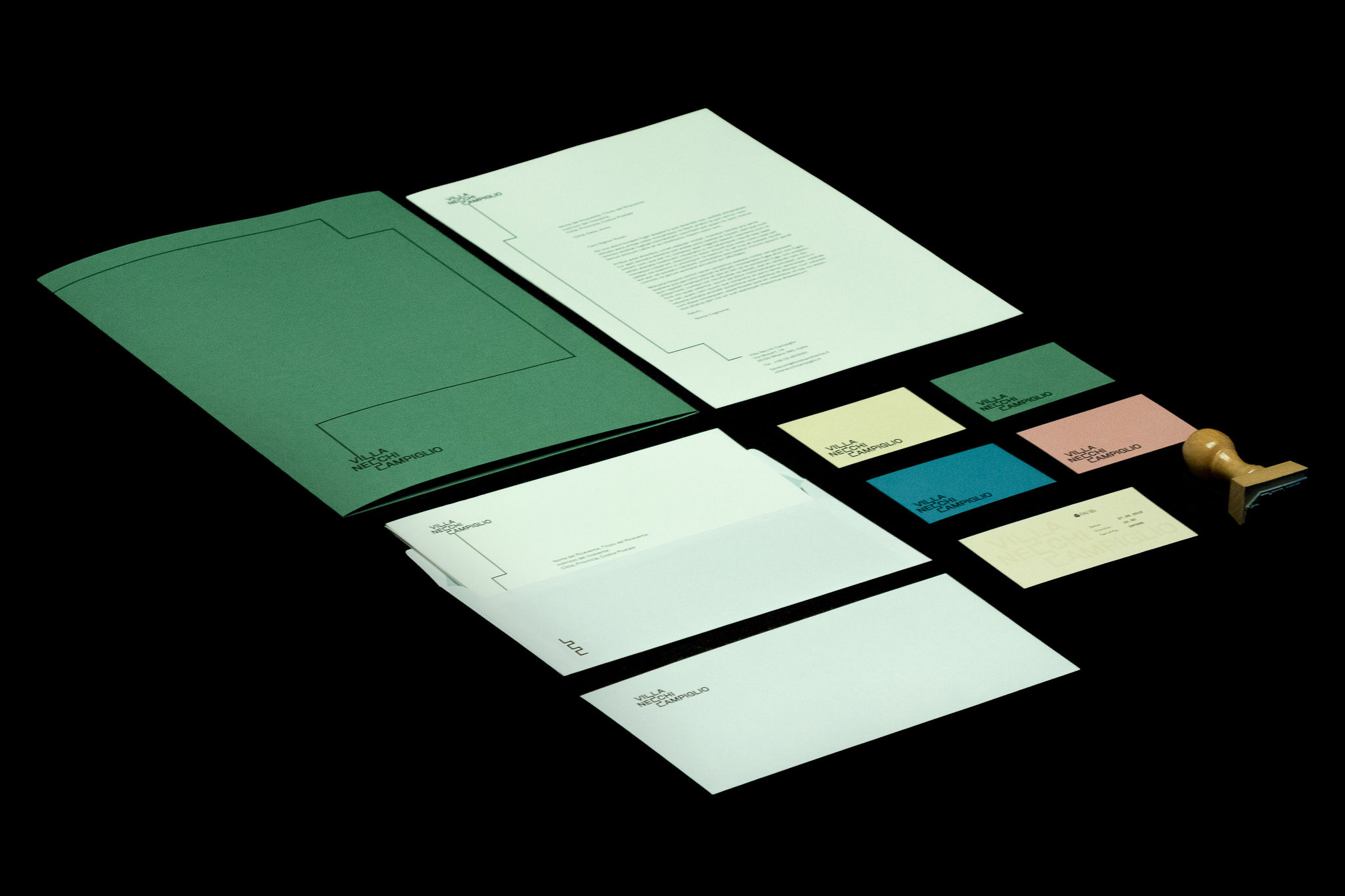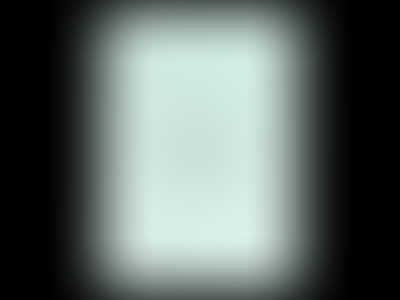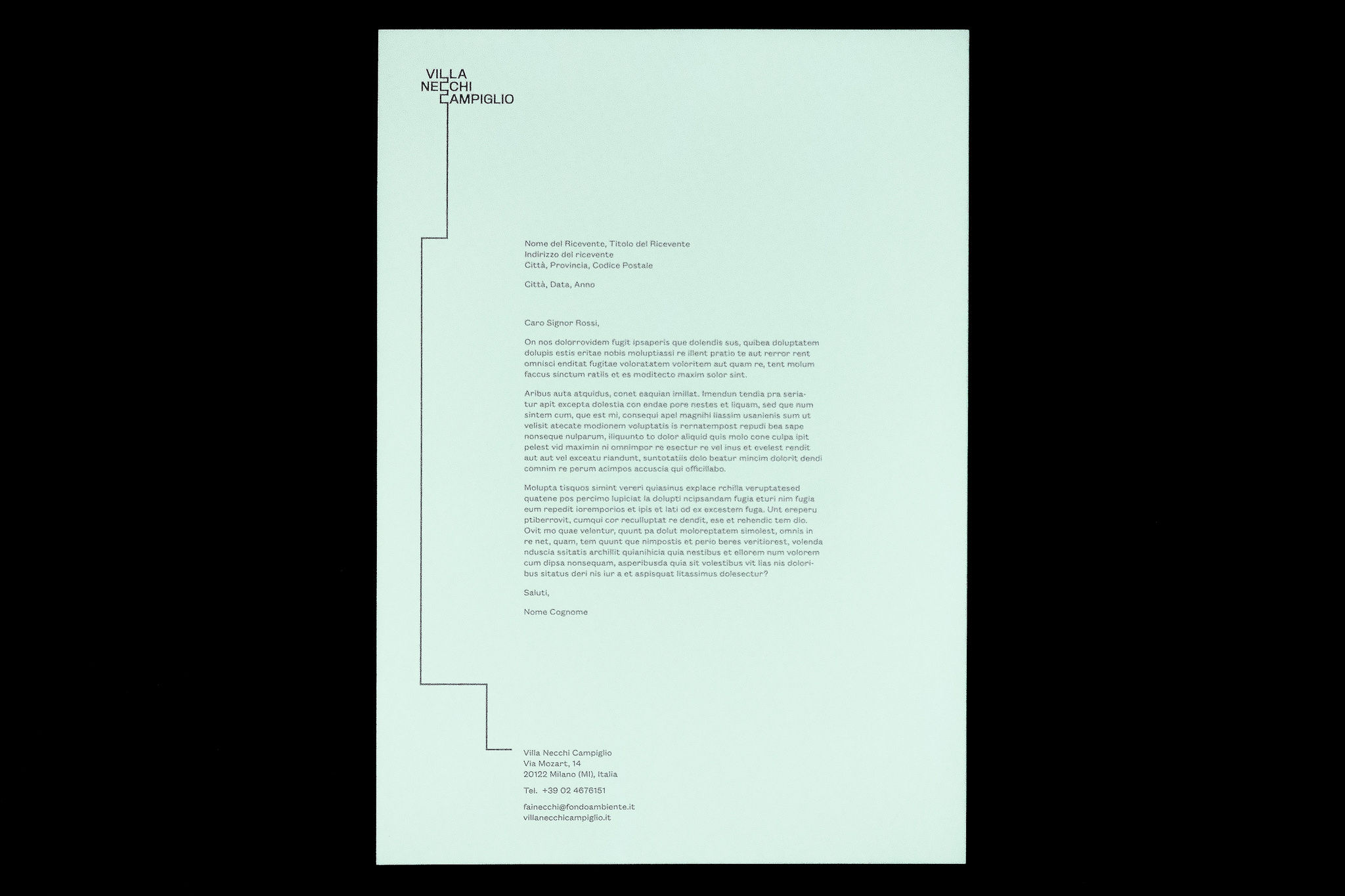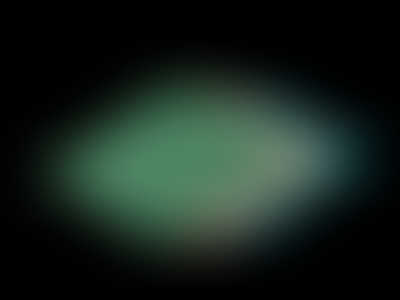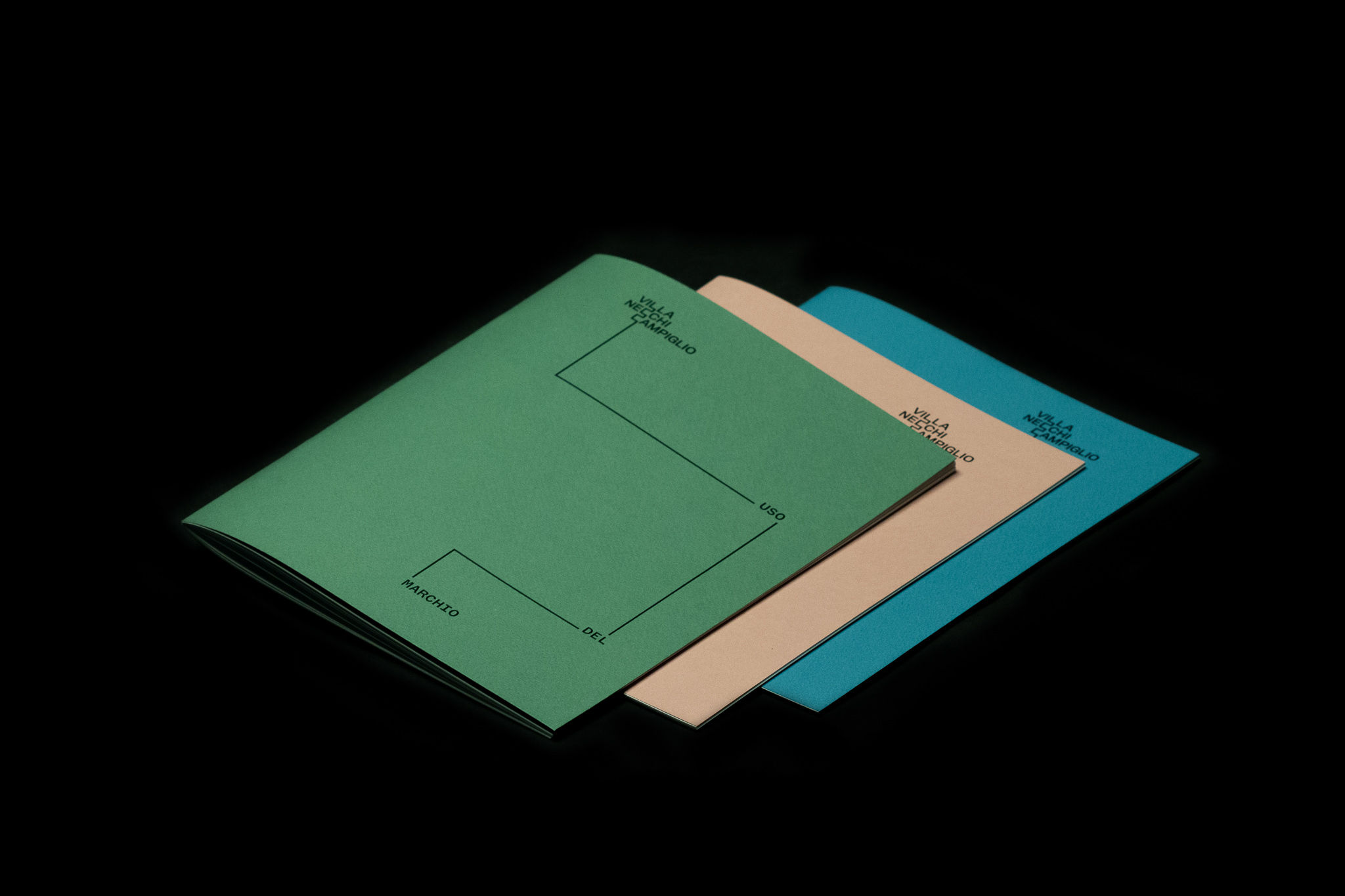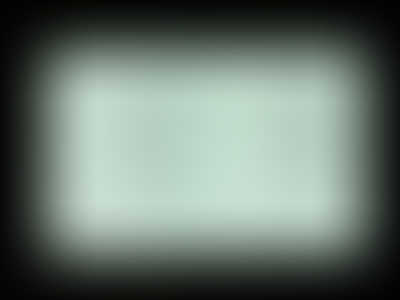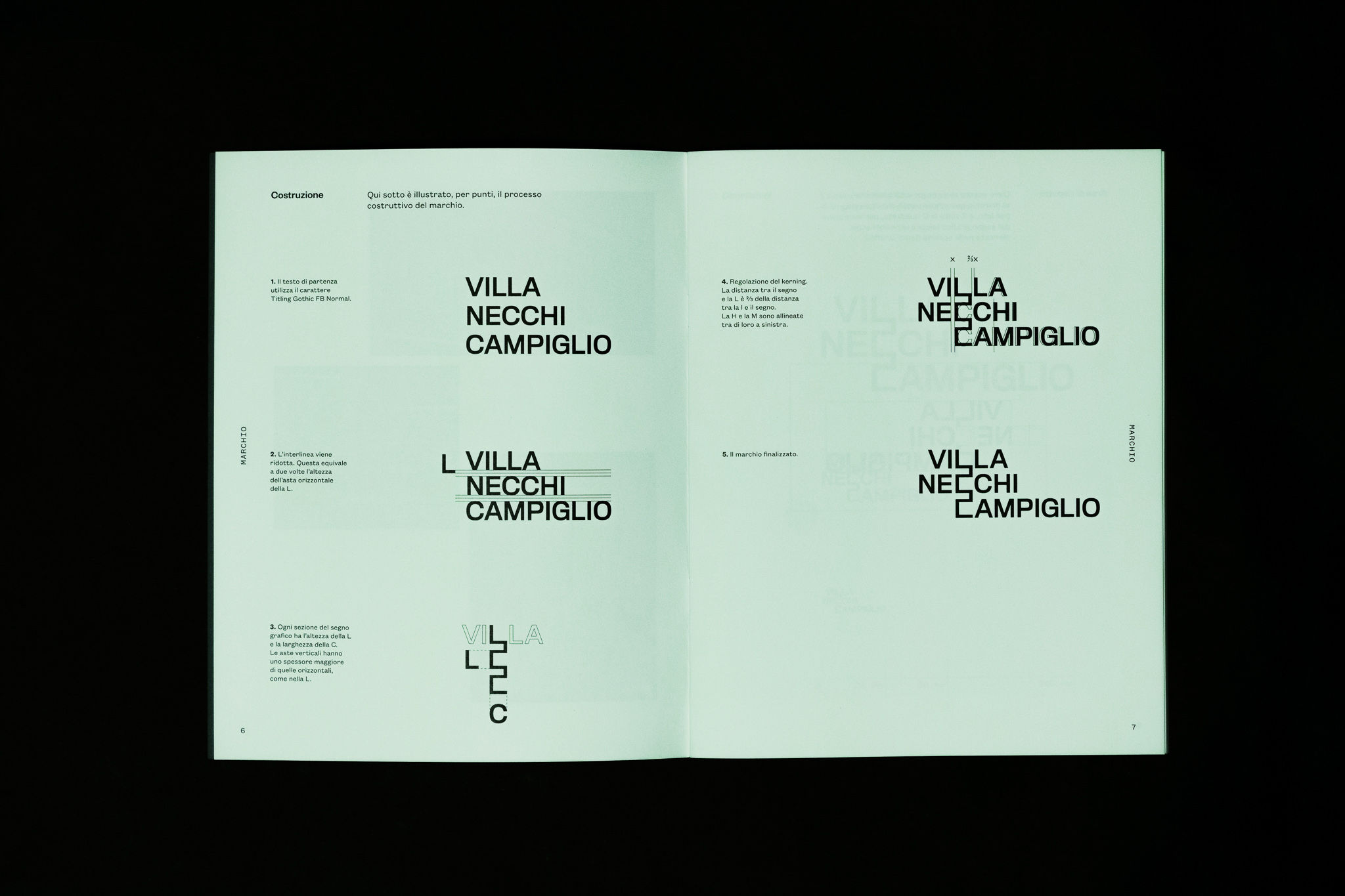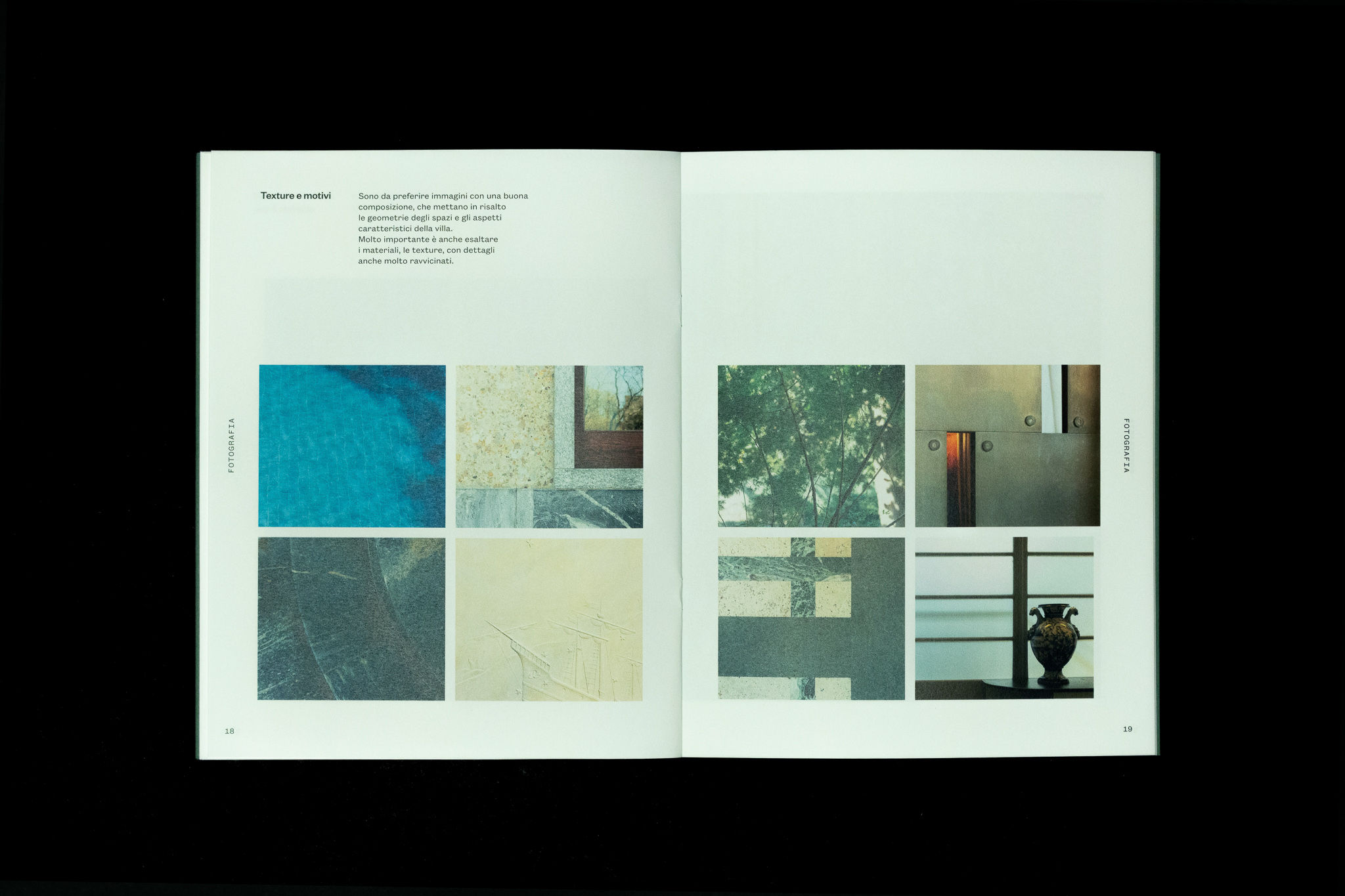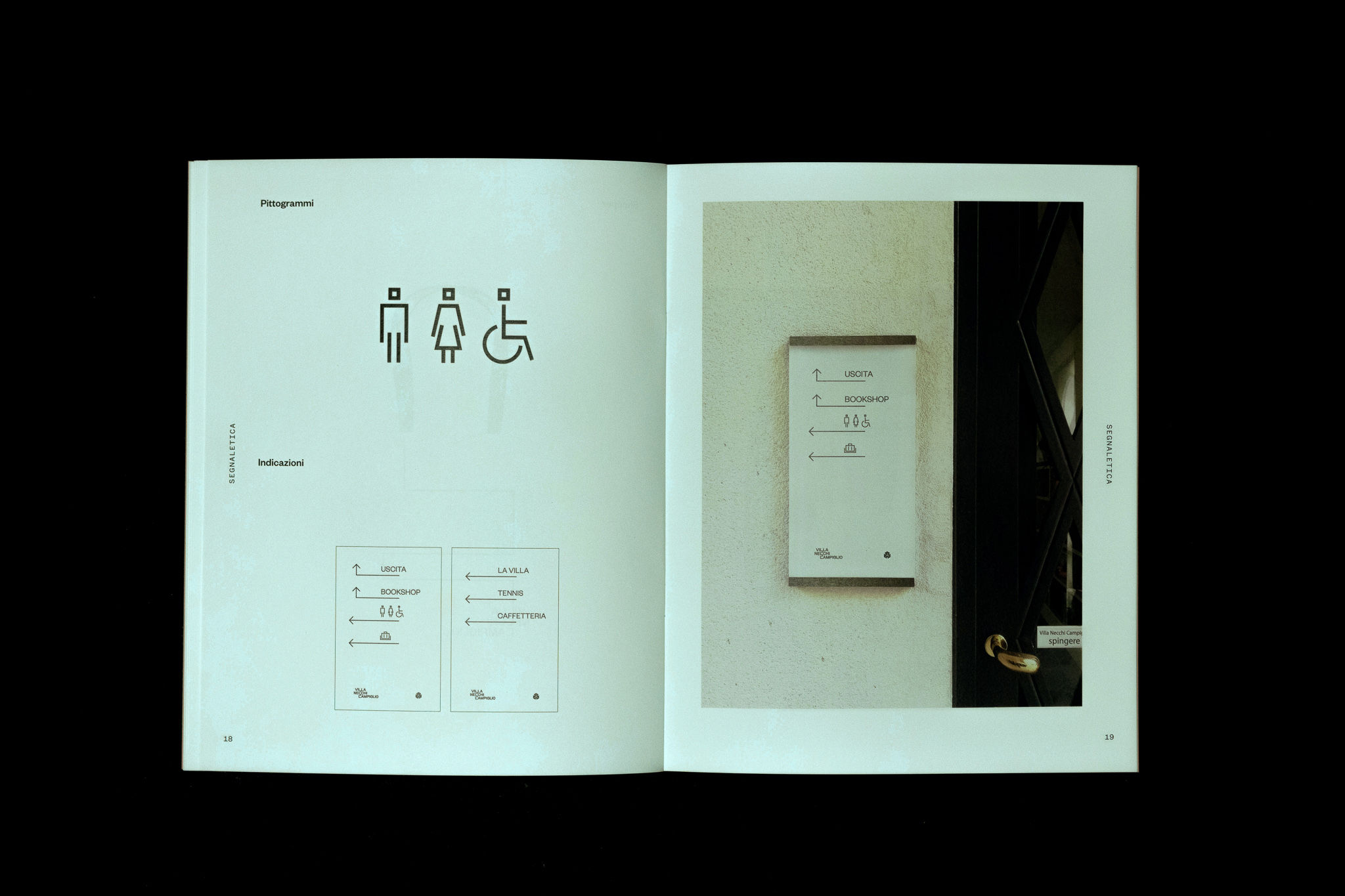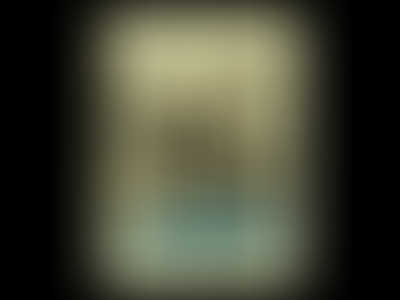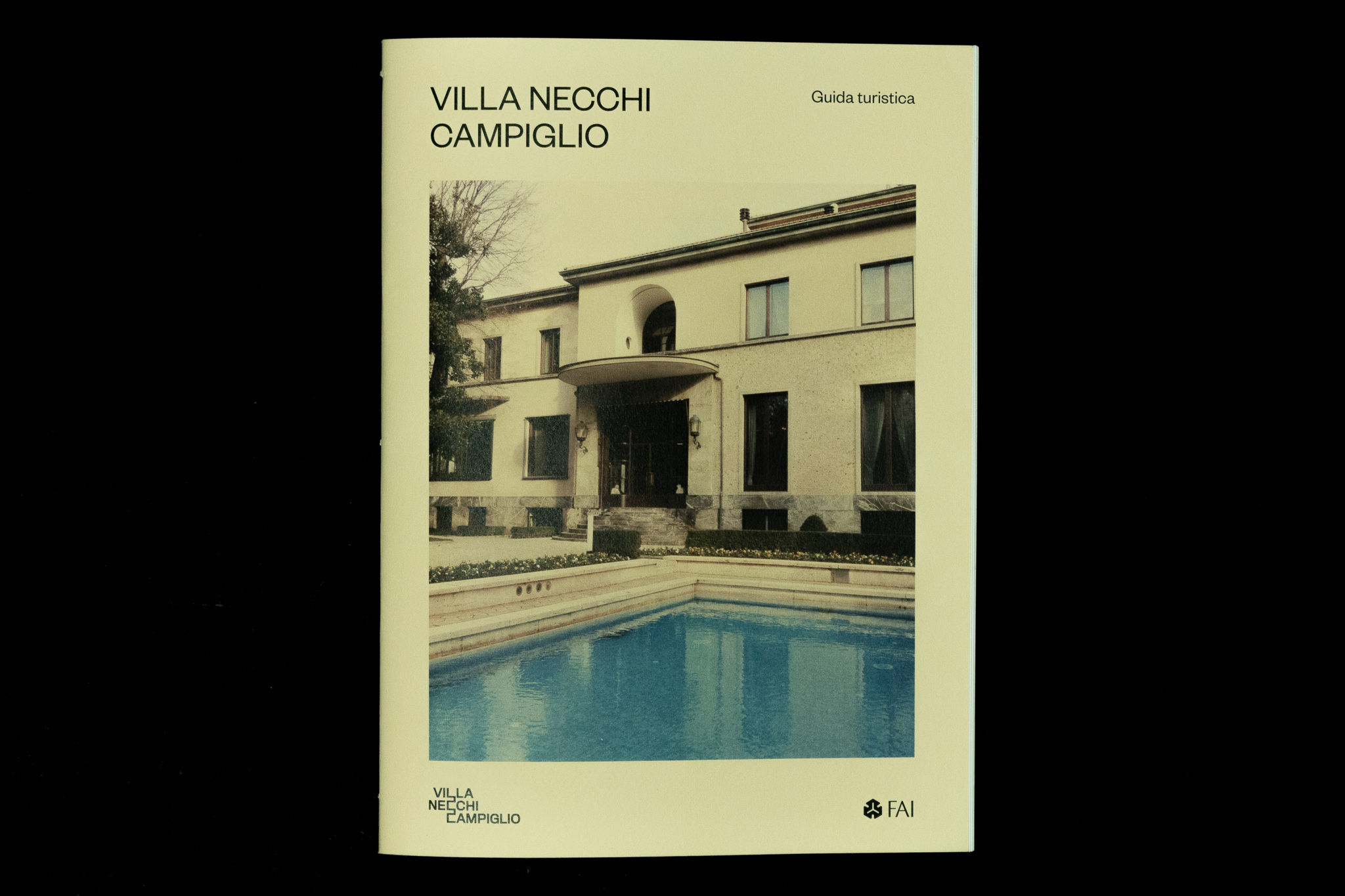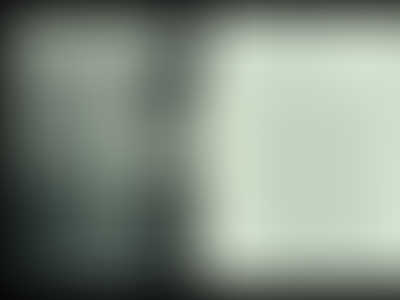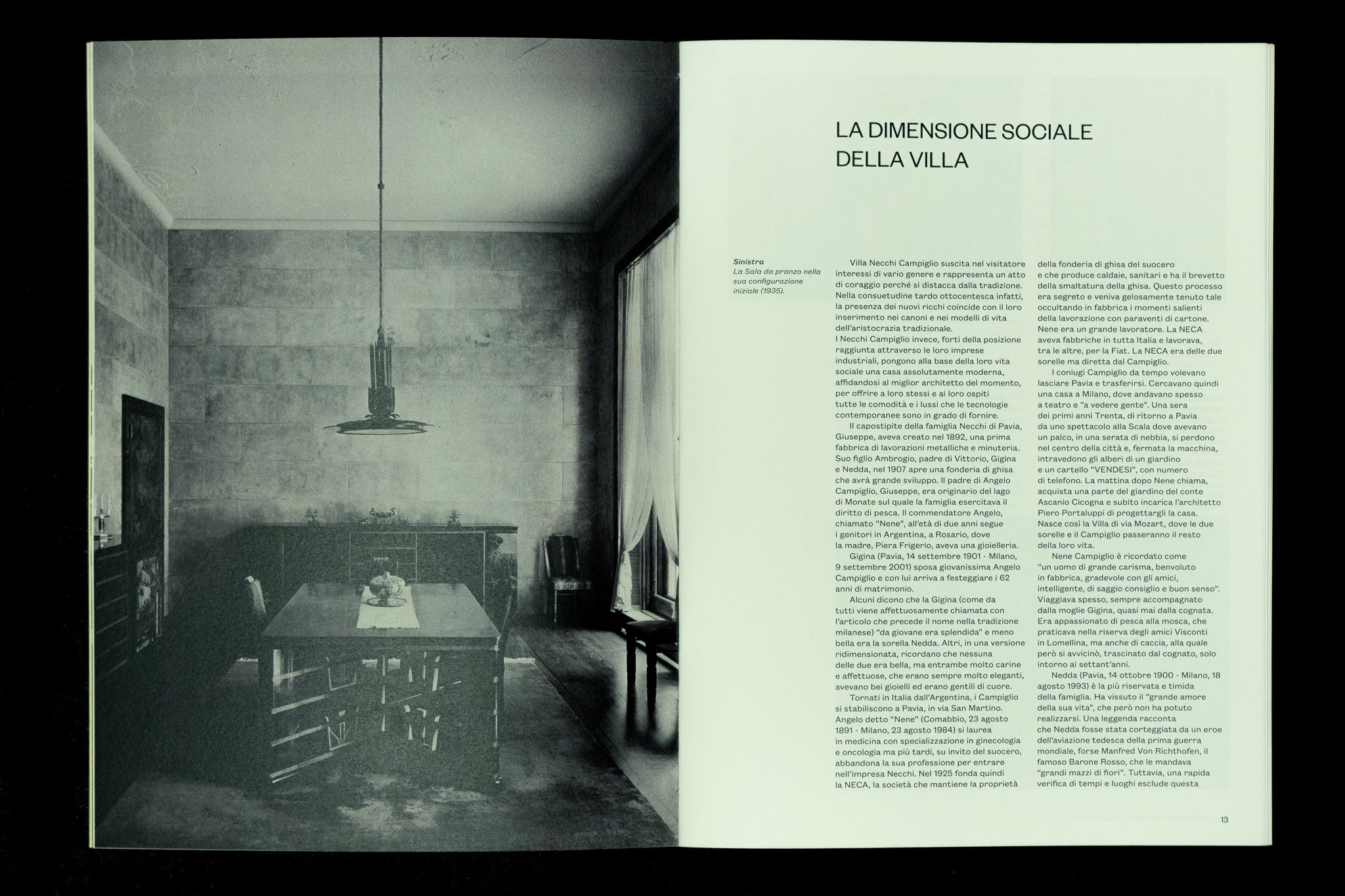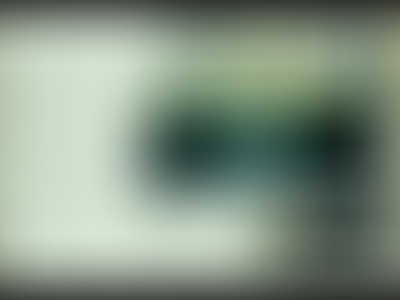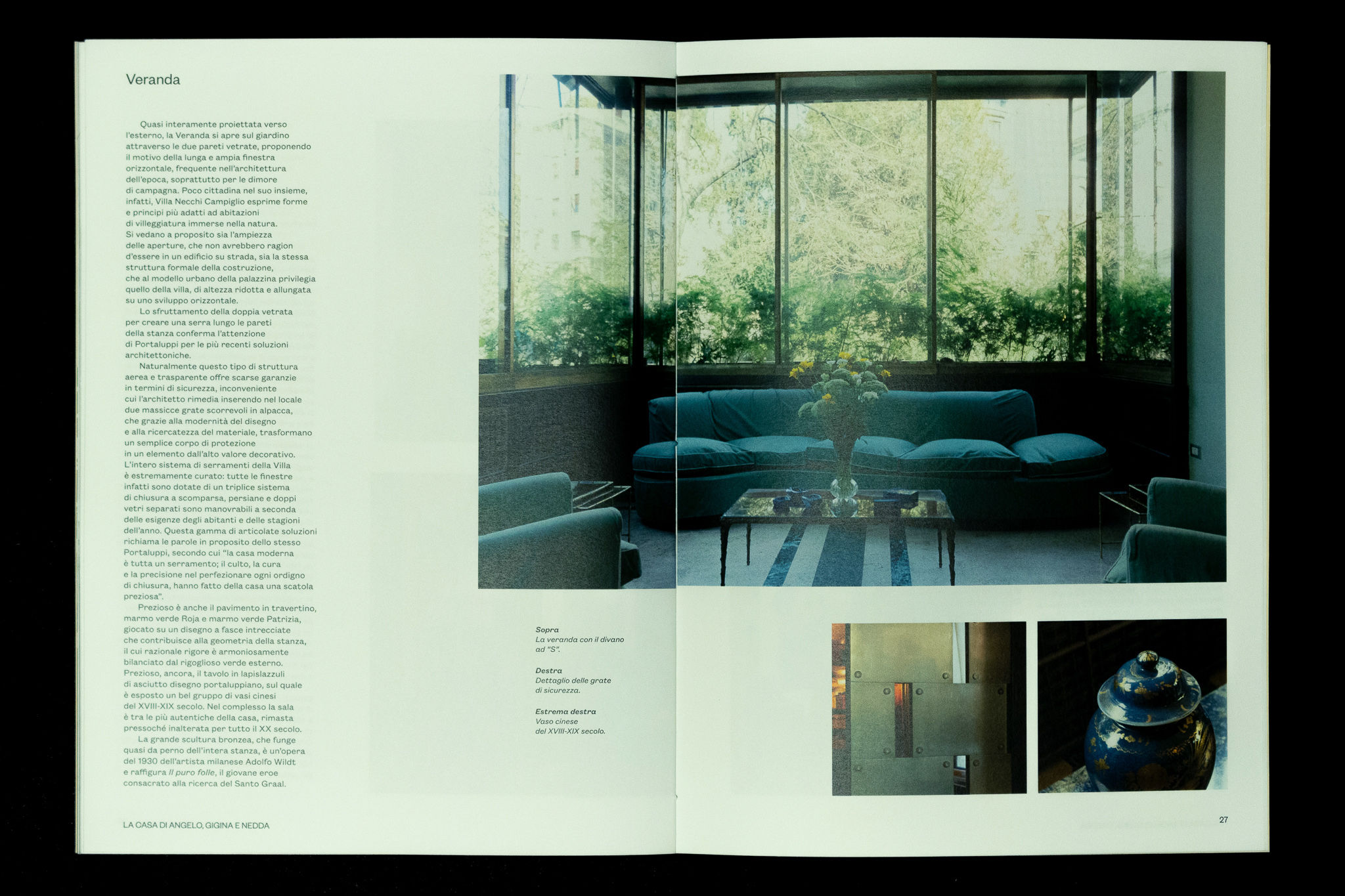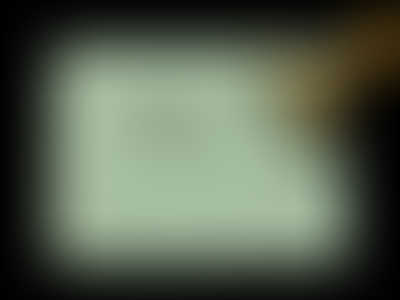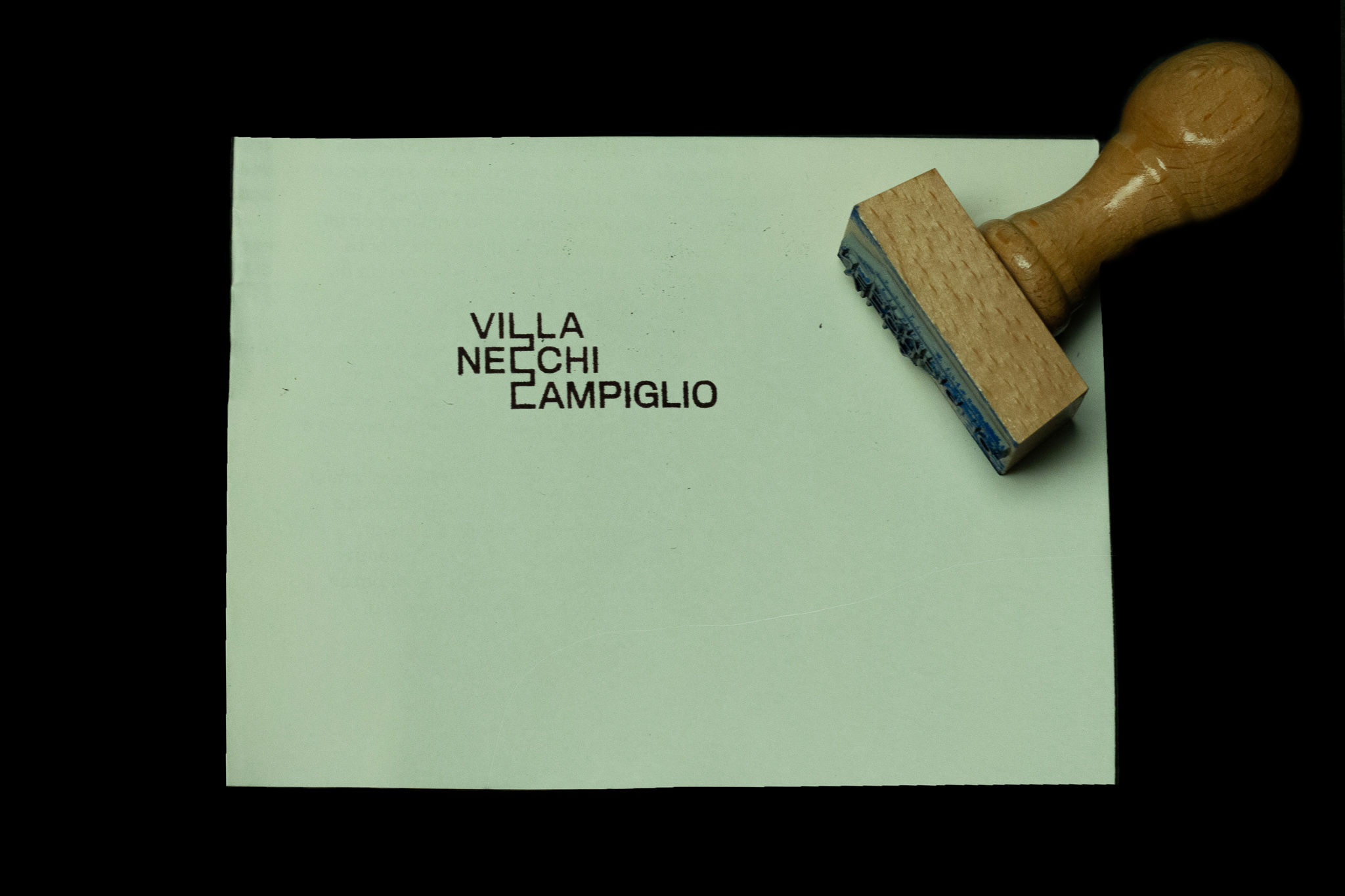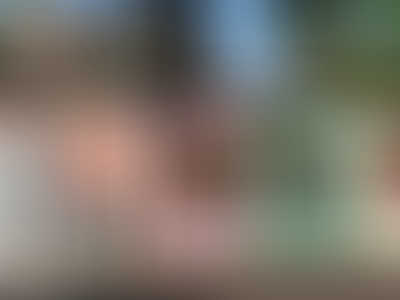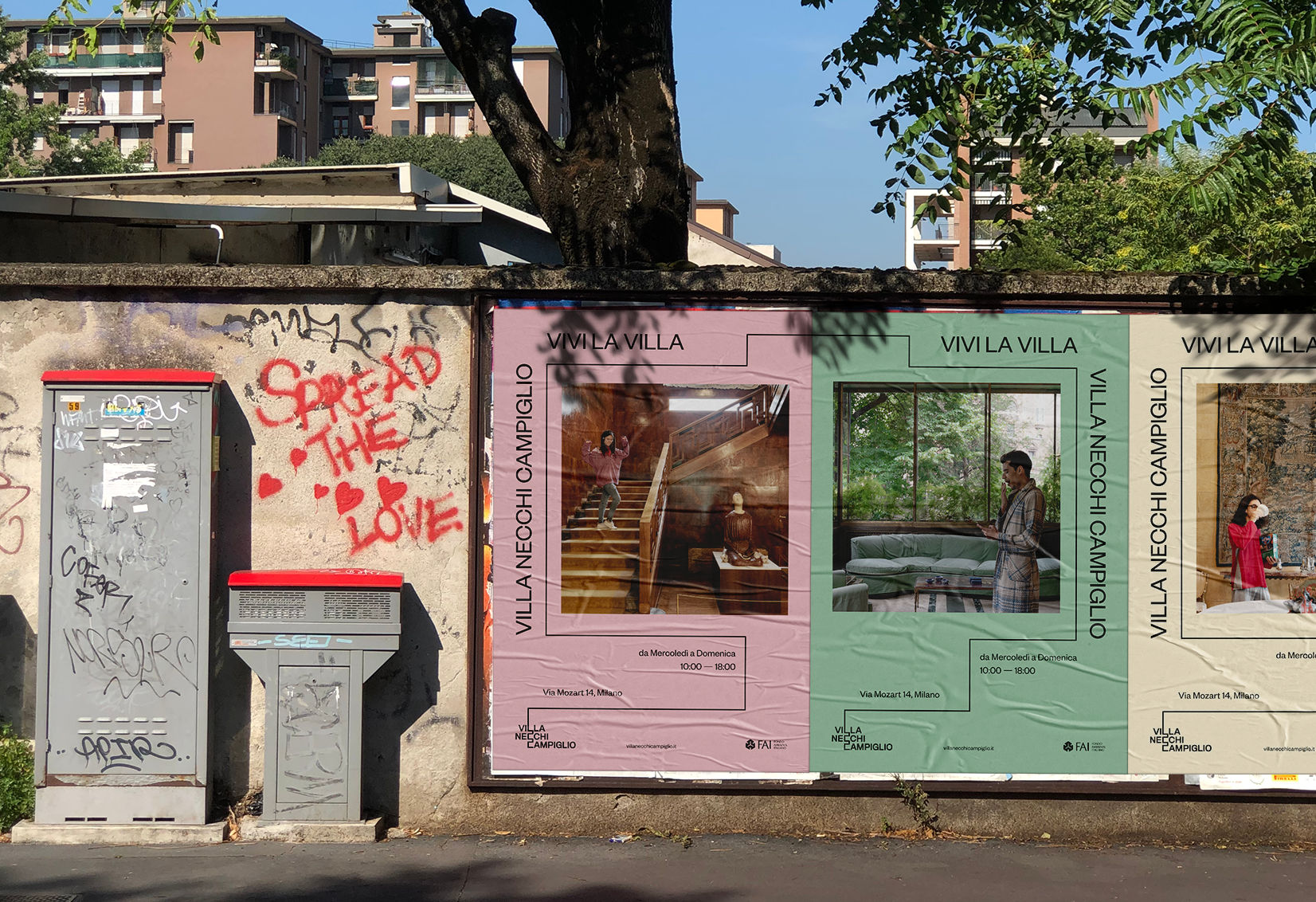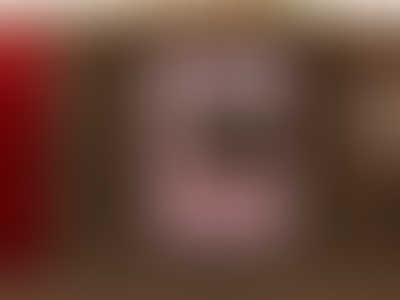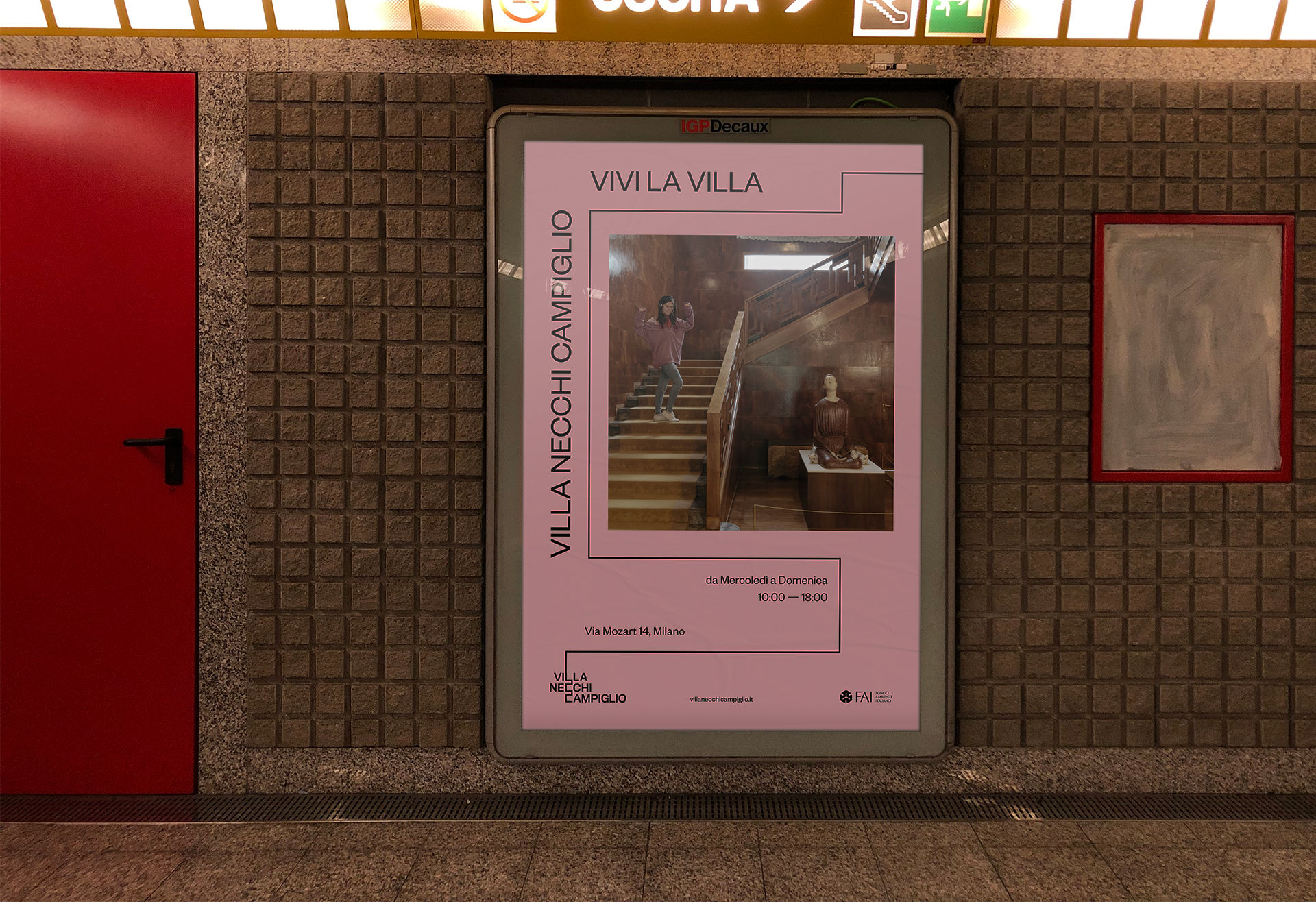 Once Upon a Time in the Web explores the evolution of freedom of expression on the internet. From the early days of the world wide web a lot has changed in terms of content censorship, mainly because of economic reasons. The video illustrates, through a visual and narrative metaphor (the end of the Old Wild West), the shift that is taking place.

Role: Concept, Writing, Editing, Motion Graphic
Team: Alessia Arosio, Camilla Baldi, Emanuele Coppo, Gianluca Locatelli, Pietro Martina, Filippo Testa
Voice acting: Chiara Ribolzi



The brief for this university project was to choose a common theme in art and tell it through a specific filmic style. We chose to tell a story about beauty, through the eyes of Mario Bava, Dario Argento and Nicolas Winding Refn.

Role: Writing, Direction, Cinematography, Editing
Team: Alessia Arosio, Emanuele Coppo
Actresses: Melissa Di Cianni, Giulia Da Col Sortini



A monographic magazine issue about Paul Rand, world famous American graphic designer, one of the fathers of modernism. His vast work is analyzed through four thematic chapters, each dedicated to a different area: editorial design, advertising, corporate identity and packaging design.
In addition, I realized a short video essay, based on an interview we had with Steven Heller, New York Times journalist and graphic design critic.

Role: Graphic Design, Video Concept, Video Editing, Motion Graphic
Team: Alessia Arosio, Emanuele Coppo, Filippo Testa
Voice-over: Steven Heller